Bellisseria Pride is an event which starts with a parade and ends with a party on the beach. A small group of people came together inspired by pride festivities and decided to bring something similar to second life. The group has dedicated time and passion into this event, which is resulting in one pride event that you will not want to miss! The event will not be for the faint of heart , as we know you all will be partying all around Bellisseria before hand.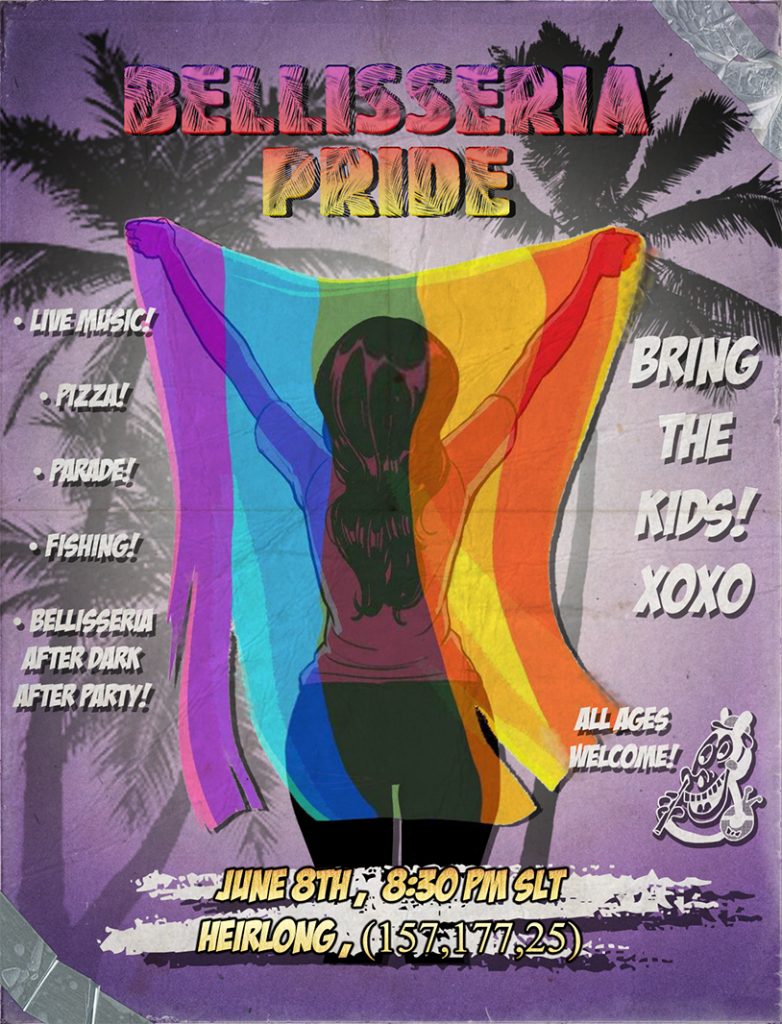 Come down to Heirlong (157,177,25) , Saturday , June 8th , and support our LGBT community as well as some great local Djs. This is an All-Ages venue, but be warned of the use of Adult language and subject matter.
The event will feature the amazing DJ Noizyapp and DJ R E G I Y I F U , spinning live on site.